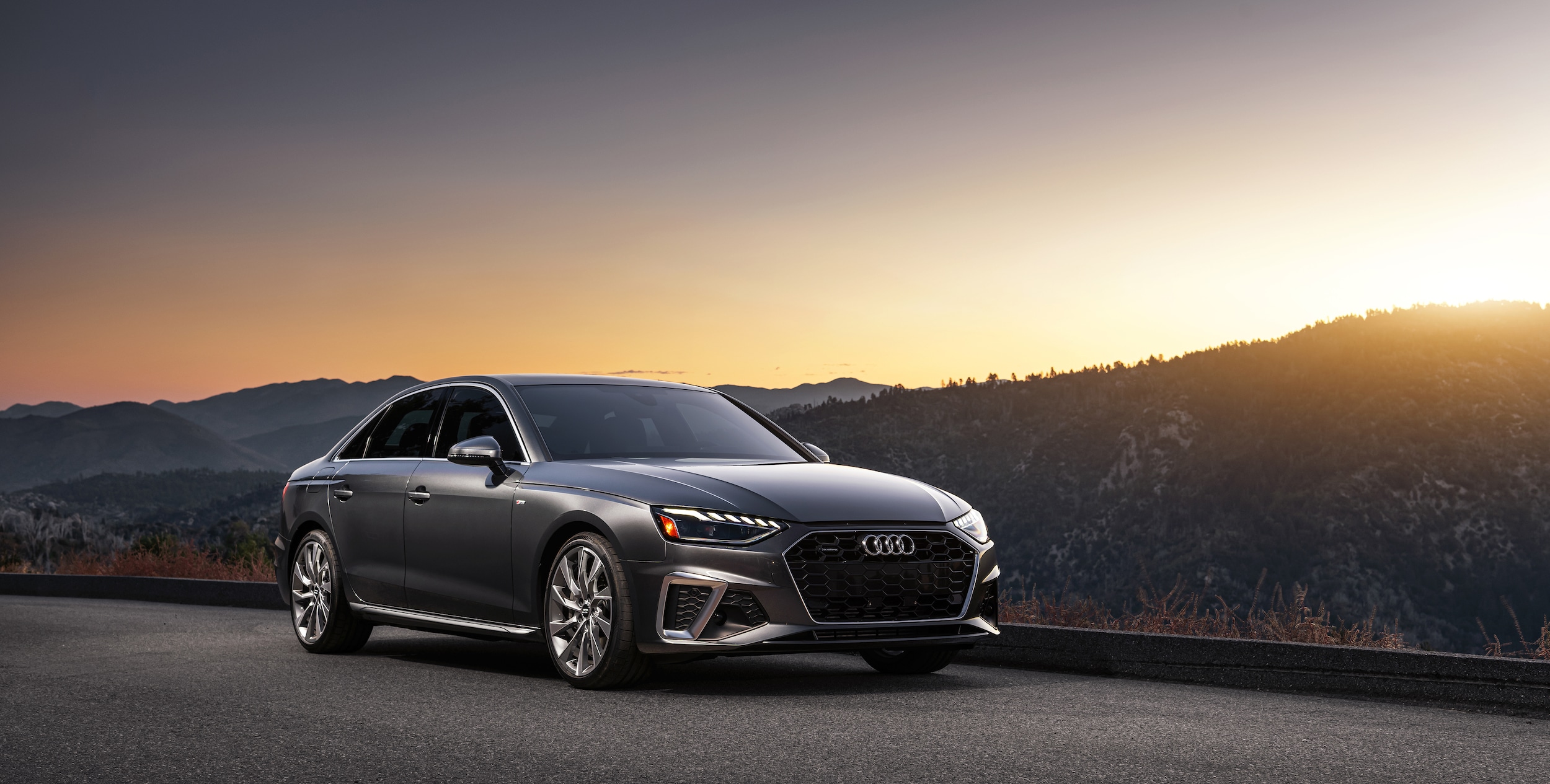 Audi West County

2021 Audi A4
The 2021 Audi A4: Choose Style with Substance
When speaking of the best luxury sports sedans, the 2021 Audi A4 stands out as a compelling option. It is easy to see why this luxury sports sedan has stolen the limelight in Ellisville, MO. It is perfectly styled, excellently built, and comes loaded with excellent features. Not only does the sedan draw its inspiration from the past, but it is also equipped with technology inspired by the future. This gives a perfect blend of what a modern sports sedan should be. As if that is not enough, it comes with an all-wheel-drive system that is standard across the trims - a feature usually offered by its competitors at an extra cost. Considering the refined ride quality it offers, it is affordable and gives you value for your money. We at Audi West County invite you to check out this sedan at Audi West County.
New Features in the 2021 Audi A4
While the 2021 Audi A4 lives up to its predecessor's standards, it also comes with updated features. It has a 12-volt hybrid system fitted into the four-cylinder powertrains to give an additional 13 hp. As mentioned earlier, the all-wheel-drive is now a standard feature across all the trims. Additionally, there are many new features added to the various trim levels. For example, the Premium Plus trim will now offer adaptive cruise control.
Performance
When it comes to performance, the 2021 Audi A4 does not disappoint on the roads of Saint Louis. It comes with three engine options, two of which are almost similar, plus a performance-oriented option. The base (40 TFSI) and the optional (45 TFSI) engine are potent and efficient. They both are fitted with a 12-volt hybrid system that enhances power and improves efficiency. The 45 produces an outstanding 261 hp while the 40 gives out 201 hp. While both deliver a good performance and quick acceleration, the 45 is more impressive with its seamless 7-speed dual-clutch automatic gearbox. However, the best performer of them all is the turbocharged V6 powering the S4. It will be good for 349 hp and 369 lb-ft of torque.  The Audi A4 has an efficiency rating of 34 mpg on the highway and 25 mpg in the city. It also has an excellent towing capacity of up to 4,200 lbs.
Exterior
It is hard to fault the 2021 Audi A4 as it was crafted to perfection as a four-door sedan. It rides on 17- inch wheels that are offered as standard across the trims. 18-inch and 19-inch wheels are also available but at an extra cost. The sedan has great styling with the LED headlights, a power sunroof, and contoured fenders. Top-level trims come with signature daytime running lights and additional features, depending on which trim you settle on.
Interior
The new Audi A4 has one of the best interiors in the segment. Most of the materials are top-notch, and you will have plenty of comfort features offered on all trims. Its spacious cabin can comfortably accommodate up to five passengers, and there is plenty of headroom and legroom on both rows. The sedan also comes with a 13 cubic feet trunk, which should meet your cargo needs.
Technology
The Audi A4 boasts of having a user-friendly infotainment system that will be accessed through a 10.1-inch screen. It will be touch-operated, but you will also have a rotary knob on the center console that can access some of the features. The features offered in the 2021 Audi A4 are:
Apple CarPlay
Android Auto
Two USB ports
Voice Command
Bluetooth
SiriusXM Satellite radio
Navigation
Virtual Cockpit
A premium audio system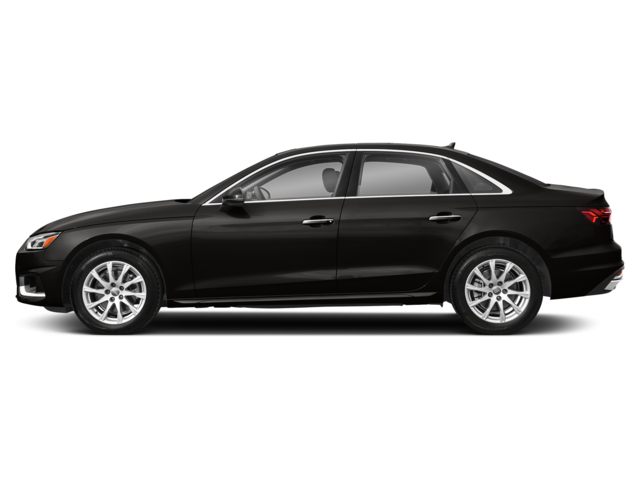 Safety
Most drivers agree that technology should enhance safety during travel. This sedan was thoughtfully designed to put this into practice. The new A4 already received high ratings from NHTSA and IIHS in the crash tests but still offers plenty of safety features. These features come in handy when driving through the unpredictable roads of Saint Peters. Some of the safety features available include:
Lane-departure warning
Adaptive cruise control
An automatic emergency braking system
Blind-spot monitoring
Visit Audi West County Today!
Whether you're in Ballwin or Saint Charles, MO, visit Audi West County in Ellisville, MO for a hands-on experience and a test drive to get a personal experience of the new Audi A4 and its capabilities.