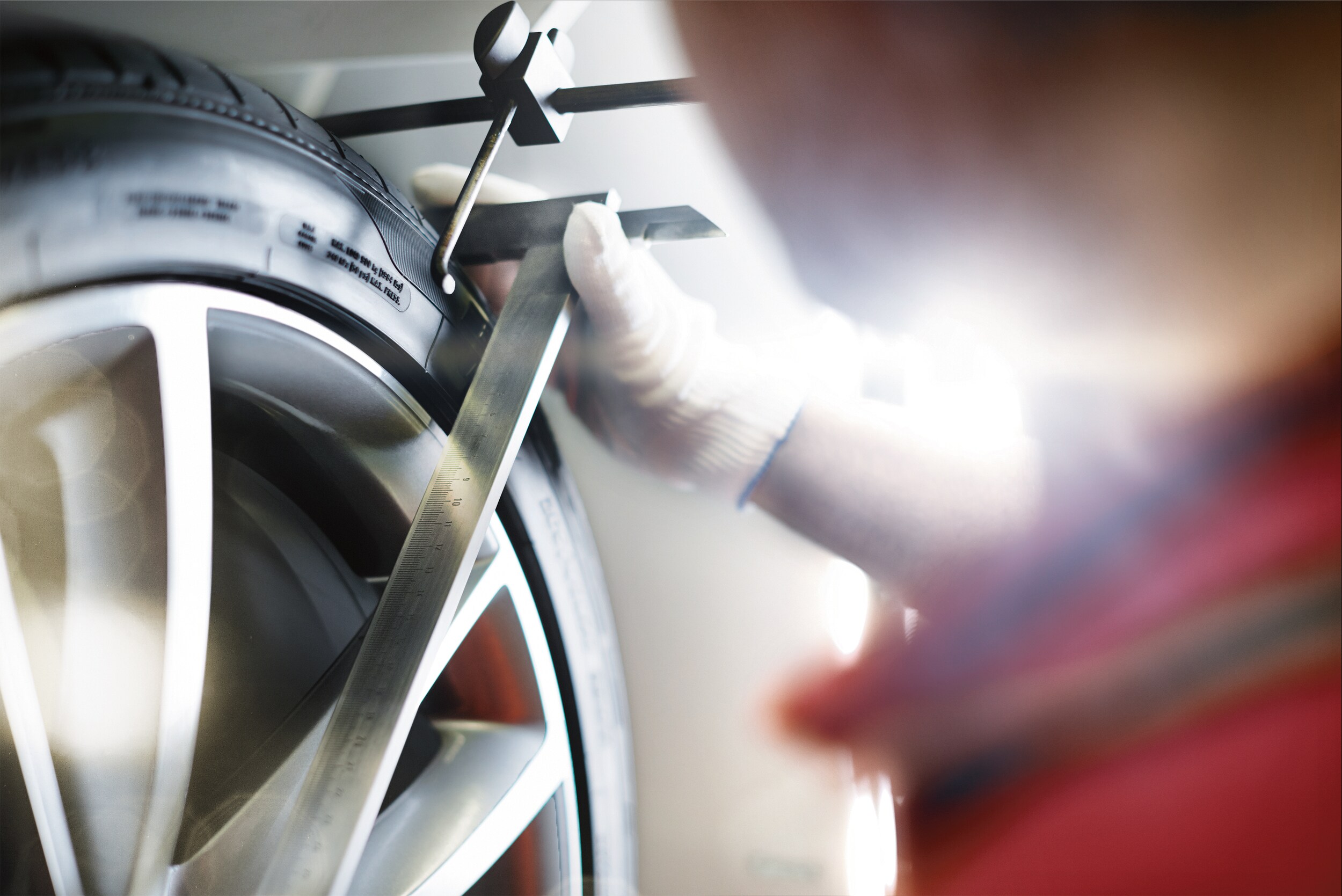 ​Audi offers a range of tire maintenance programs to ensure your Audi is running smoothly through all four seasons. Whether you need new tires or basic maintenance like tire rotations, Audi is here to ensure your Audi model gets the best care when the time comes. We encourage both winter and spring maintenance checkups so no matter what the weather puts on the roads your Audi can get you where you need to go.
Audi Winter Wheel & Tire Package
This package can help you meet the challenges of winter driving. Audi Original Winter Tires are recommended when season-long temperatures reach 45 degrees or less. These tires are performance-matched to your Audi model; they take up where summer performance and all-season tires leave off. In wet and dry conditions, on clear or snowy roads, Audi Original Winter Tires help you keep control. No matter if you are running errands or heading to the slopes the Audi Winter Wheel & Tire Package can give you added confidence and safety. Audi winter tires come already mounted and balanced on premium alloy wheels, to make season tire changes convenient.
Benefits of Tire Maintenance
Helps promote safer travel
Lessen stress on your journeys
Extend the life of your stored summer tires (when equipped with winter tires)
Deliver year-round Audi performance
Audi Tire Center
There are several different reasons to buy tires from Audi Tire Center. We offer the right tires for your Audi models and competitive tire prices on top brands like Michelin, Good Year, Continental and Dunlop. We also offer expert installation by factory-trained technicians and road hazard coverage included on eligible tires.
We want to make sure that you are driving with the correct tires so that you can take on any journey in the safest way possible. By getting new tires, you avoid the risk of work tires that have little to no traction on the road. If you have any questions about our maintenance services, you can give us a call or visit Audi West County, and one of our technicians will speak with you further!